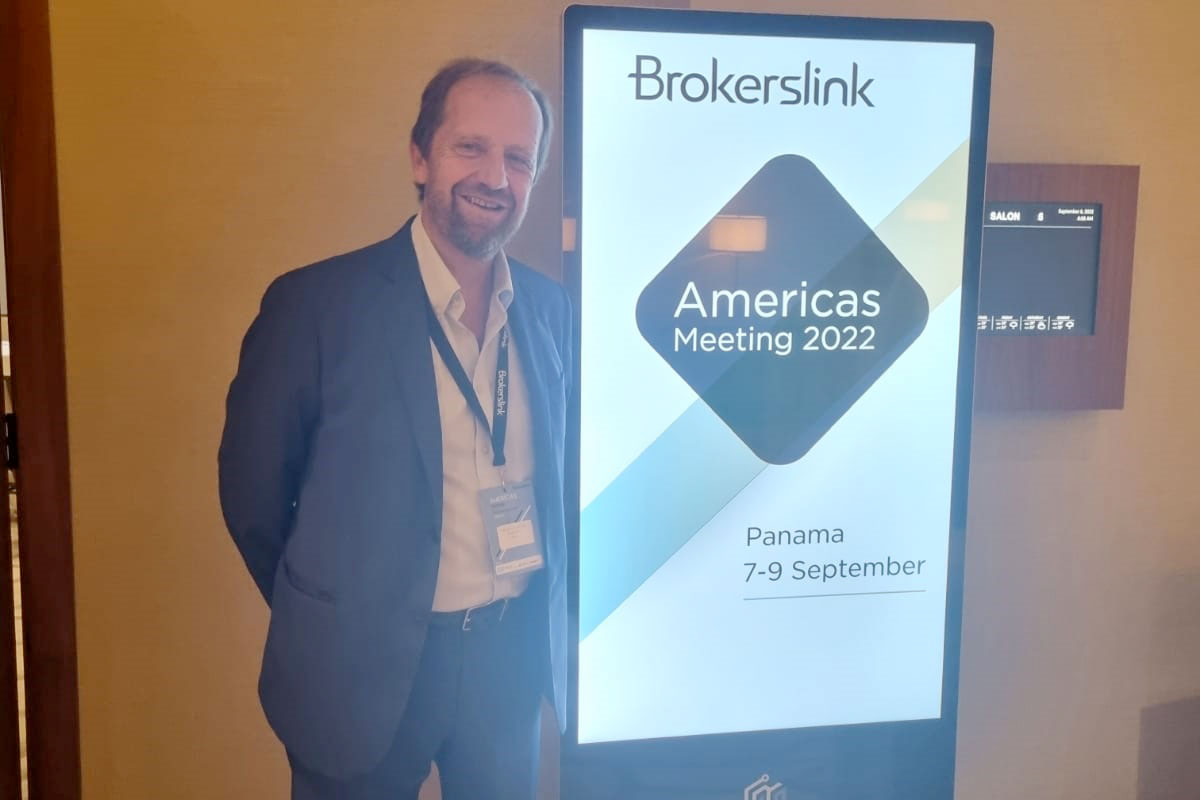 09 Set

Augustas at Brokerslink Americas Meeting 2022

Pubblicato alle 12:26h

in

blog

Augustas is a naturally born networker: sharing Risk Management awareness is our daily mission and to achieve such a strategic goal we constantly nurture a dense network of high-profile contacts. That's why from September 7th to September 9th our CEO Maurizio Castelli has attended the Brokerslink Americas Meeeting in Panama City.

Augustas has joined Brokerslink in 2019 to represent Italy's Risk Management market. Since then, Augustas has shared projects, practices and contacts in world-wide meetings.

In Panama City, Maurizio Castelli has joined more than 50 attendees representing almost 22 countries. This will be a great opportunity to reconnect, meet new colleagues and explore business opportunities.

The agenda is diverse and interactive, filled with networking moments and sessions where the attendees will be able to explore topics like:
Brokerslink updates & new regional affiliates
Network resources and the B.tech program
Focus on Alliant
Business roundtables
Brokerslink Risk Management Practice
Joint synergies in potential
regional markets: surety & trade credit
AIG Latam – new perspectives
Opportunities discussion: insurers, training & business
The Client Loss Adjuster – another revenue generating tool
Success cases in Brokerslink & future
International programmes & captive solutions
Medical virtual assistance
In particular Maurizio Castelli has participated in the session "Brokerslink risk management practice – A tool for creating added value & revenue". As the international scenario goes even more complicated and unstable, Risk Management can become a "life-saving" practice that nonetheless needs to be setup and managed in relation to a wide array of variables. So, "practice" becomes the keyword, from early adoption till advanced implementation of Risk Management.
Augustas' role is that of building bridges from Risk Management to the most relevant topics in today scenario. The "core" is to move further in the awareness of the value of Risk Management for an increasingly high number of companies by delivering tailor-made products, arranged by category of companies or markets or specific needs.
In accomplishing this mission, Augustas works closely with outstanding associations like Brokerslink, at the edge of innovation, exploration and service.
Coming back from Panama City, Augustas and Maurizio Castelli will put into practice the first level knowledge from this meeting – one step further in delivering Risk Management awareness.