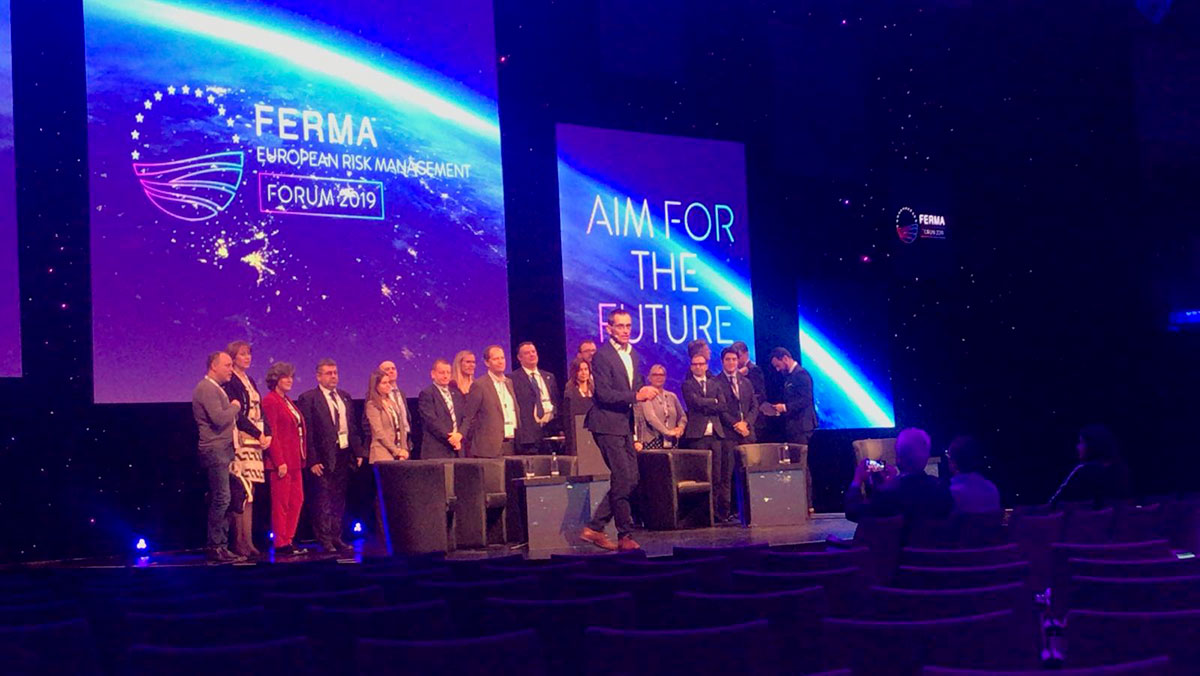 19 Nov

Ferma Forum: aiming for the leadership in risk management

AUGUSTAS is a newborn-company deeply-focused on full-scale Risk Servicing and strategies. But its role in Ferma Forum 2019 is already a big one: to strive for a scenario where risk management is embedded in the business model and culture of organisations.

The European Union, its companies and citizens, navigate a future full of unprecedented challenges and opportunities. As Risk Managers experts and consultants, our role is to coordinate awareness and action across functions so the business is resilient whatever the nature of the threat. We wish to bring our unique expertise in Enterprise Risk Management (ERM) to respond to the challenges of the future with confidence and support to sustain the transformation and resilience of Europe's companies.

So we have three main goals for our participation at Ferma Forum 2019 and just one keyword: leadership. Let's see them in brief:
Leadership in Digital Transformation to Exploit Growth Opportunities
There is a unique European perspective on digital privacy, cyber security and ethical use of digital tools. This is a strong differentiating factor from other regions and an asset that should be developed to become a competitive advantage for EU businesses. The balance between growth opportunities arising from digitalisation and the requirements of a high level of cybersecurity and privacy protection can be supported by the implementation of professional risk management practices within European organisations.
Leadership to Secure Transition to a Sustainable Economy
By supporting professional risk management practices, the EU will help prepare businesses for a sustainable future. Adaptation to climate change will involve embedding this issue into the business models of organisations. Our professional risk management can support this objective with a widely recognised methodology.
Leadership in Risk Management Education
Risk management education allows risk professionals to stay relevant in our changing world as the digital and sustainable transformation proceeds. Formal education and certification open doors and confirm a level of knowledge which allows professionals to keep pace and manage the risks which organisations face. Leadership and senior management are more likely to bring risk management into conversations as a result. That's way our CEO Maurizio Castelli will delivery a speech during Ferma Forum 2019 on Wednesday 20, about Rimap, the European Risk Manager Certification.
Keep following our posts here to get more insights from Risk Management world leading professionals.