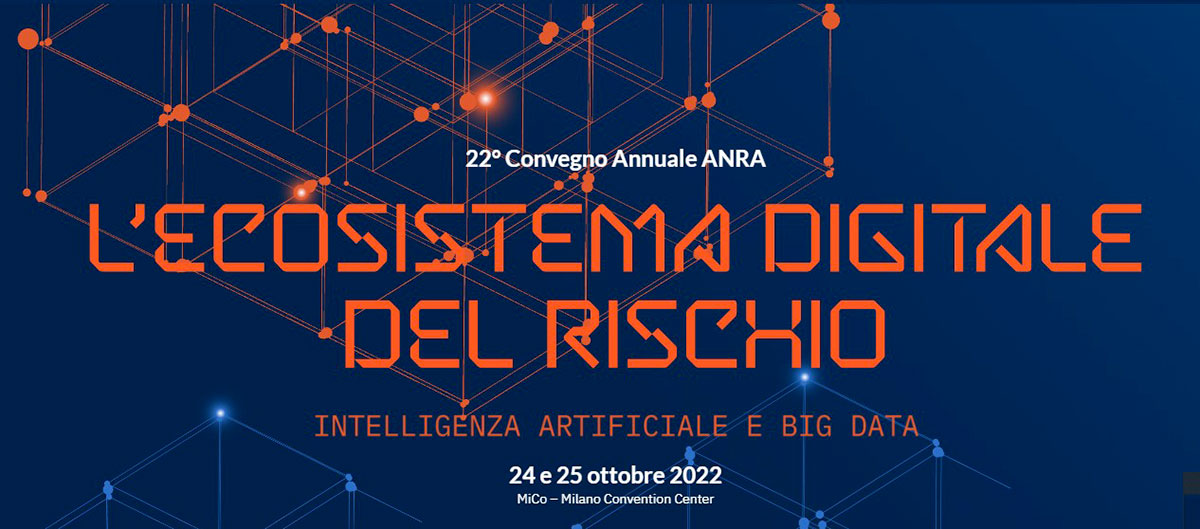 12 Oct

Augustas al convegno ANRA 2022

Ritorna l'evento più atteso dal mondo Insurance e Risk Management – a cui Augustas parteciperà con il suo CEO Maurizio Castelli e condividendo il suo expertise frutto della lunga esperienza tra i maggiori player internazionali e arricchita dal valore aggiunto di Gavio Global Risk Solutions.

Il Risk Management comprende una pluralità di temi, spesso protesi all'innovazione – infatti il tema del convegno riguarda safety, servizi sanitari, normativa: l'influenza dell'Intelligenza Artificiale e i suoi campi di azione al centro del 22° Convegno Annuale ANRA, 24 e 25 ottobre 2022 all'Allianz MiCo – Milano Convention Centre.

I numeri parlano da soli: 6 keynote speech, 8 tavole rotonde e 30 relatori, oltre 30 stand: la 22esima edizione del Convegno Annuale ANRA si preannuncia ricca di spunti di riflessione per le centinaia di iscritti esperti nel campo della gestione del rischio. Un appuntamento fondamentale, a cui prenderanno parte le voci di maggior rilievo nell'analisi e nell'applicazione dell'Intelligenza Artificiale e dei Big Data nei differenti settori della vita quotidiana e del panorama economico attuale.

La tecnologia 4.0 sarà la regina incontrastata dei panel a cui prenderanno parte rappresentanti delle principali compagnie di assicurazioni, centri di ricerca ed esperti del mondo digitale. I sei keynote speech analizzeranno le tematiche più varie, tra cui:
Le opportunità del digitale per le assicurazioni e il modello Lifetime Partner 24 del Gruppo Generali a cura di Bruno Scaroni – Group Chief Transformation Officer, Generali.
Il ruolo dell'Intelligenza Artificiale e dell'Innovazione a supporto della gestione integrata del rischio a cura di Ashish Umre – Head of Artificial Intelligence ed Innovation Leader, AXA XL.
Il Futuro del Risk Management nell'era digitale a cura di Fabrizio Sarrocco – Finance & Risk Lead Italy, Eastern Europe and Greece di Accenture.
Sfide per l'Affidabilità, la Safety e la Sicurezza di Sistemi Autonomi guidati da Intelligenza Artificiale a cura di Cecilia Metra – Professore, Direttore IEEE 2022-2023 e Vice Presidente della Scuola di Ingegneria dell'Università di Bologna.
AIG sull'IA: il potenziale dell'Intelligenza Artificiale Generale secondo un assicuratore leader a livello globale a cura di Enrico Savoia – Head of Broker Engagement, EMEA, AIG.
"What digitisation really means for insurance – and you" a cura di Santiago Sanchez – Head of digital EMEA, CHUBB.
Non mancherà l'area espositiva, con oltre 30 stand, dove incontrare i principali stakeholder del mondo assicurativo e di risk management. Noi saremo presenti allo stand Gavio Global Risk Solutions, n. 30, insieme al nostro partner PCA Spa Consultative Broker.
Qui il programma completo.
Per informazioni, vi invitiamo a scaricare la brochure informativa e mettervi in contatto con noi, anche per incontrarci al Convegno ANRA!
I nostri esperti sono a vostra disposizione.