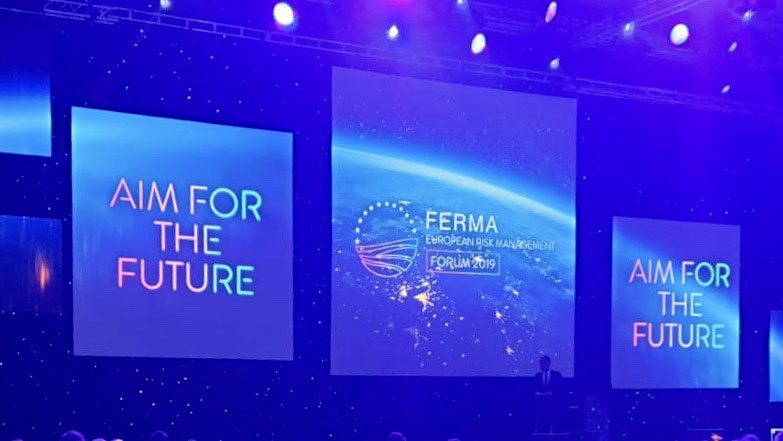 21 Nov

Ferma Forum: towards the Evolution of Risk Management

FERMA Forum 2019 have set their objectives for the period 2019 to 2024 under four pillars:
digital transformation
a secure transition to a sustainable economy
risk management education
a stable insurance market
Also as part of FERMA's strategic plan, there are two other priorities. One is to strengthen its network of European risk management associations. The second is to promote the professional level in risk management in Europe, especially increasing the number of risk managers who hold the FERMA certification, Rimap. This confirms that FERMA is committed to actively support the risk management profession to achieve its full potential in digital transformation and in a sustainable world.
FERMA is today in a strong position and the next step is to take FERMA further forward as we face new dimensions in risk. Therefore education, communication and leadership remain as relevant as ever – and education in particular is a milestone in this process, as showed by the speech delivered by our CEO Maurizio Castelli, who holds also the role of head of education at ANRA (the Italian Association of Risk Managers), about RIMAP Professional Certification.
Today education is a key asset, particularly in a discipline like risk management, where the overall scenario becomes increasingly complex. Augustas' clients can find leading professionals with a solid background;  all our consultants have attended or are scheduled  to attend "ALP" a Risk Management modular course, first RM course in Europe to obtain the accreditation as learning path to achieve the European Professional RM certification RIMAP.
On the way back from FERMA Forum, Augustas brings an extended array of projects and knowledge to share with our clients.
Keep following our posts here to get more insights from Risk Management world leading professionals.